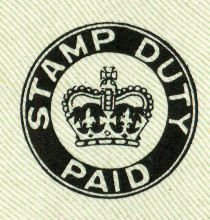 Moving out of Lockdown 2.0 – Tiers of joy for residential landlords?

Number 10 has this week announced that when we come out of the national lockdown on Wednesday 2 December 2020, we will be returning to the 'Tier' system and most of the country will be placed under the tougher restrictions of Tier 2 and Tier 3.

So how does this effect landlords wishing to evict tenants?

This is perhaps the most fluid area of law in England at the moment, with changes happening on what sometimes feels like a daily-basis, so one can be forgiven for struggling to keep up with all the change.

First, let us look at what has happened so far.

During the first lockdown, the government brought in legislation to protect tenants in the form of a stay on possession proceedings, meaning that the courts would not hear landlords' claims to evict their tenants until the stay expired. The stay lasted (after multiple extensions) until 20 September 2020, and Courts have since been hearing landlords' applications to repossess their properties.

Claims by landlords that were due to be heard during the stay or claims filed with the court during this period were automatically stayed (put on hold). A New Practice Direction, Practice Direction 55C (PD55C) was introduced to set out the steps for reactivating stayed claims. The important point to note was that the court will not automatically re-list claims after the stay was lifted on 20 September – landlords are required to file a 'Reactivation Notice'. Notably, landlords need to include detail of the effect of the pandemic on the tenant within the Reactivation Notice. If a neither part does not file a reactivation notice by 29 January 2021, the claim will automatically be stayed for settlement.

Critically, the government has also exercised its power to extend the minimum notice periods required to be given by landlords to tenants. Landlords must now give 6 months notice when serving a section 8 or a section 21 notice to quit, except in the most serious of cases which involve extreme rent arrears, domestic violence and anti-social behaviour. This is due to remain in force until 31 March 2021.

The second national lockdown was not quite the same as the first one. Landlords were pleased to note that despite significant pressure on the government, it did not opt to re-introduce the stay for the second lockdown and landlords have continued to be free to bring possession claims. The government's rationale for not re-introducing the stay was that the other support measures introduced are sufficient to protect tenants, alluding to the extension of the furlough scheme and the extended 6 month notice periods as detailed above.

However, the immediate effect of landlords being able to seek orders for possession is somewhat frustrated by the Public Health (Coronavirus) (Protection from Eviction and Taking Control of Goods) (England) Regulations 2020 (the Regulations). The Regulations came into force on 17 November 2020 and provide that until 11 January 2021, evictions cannot be carried out, even when the landlord has obtained a court order for possession. This is a formal extension of the what was festively dubbed "the Christmas Truce", announced in September (perhaps not quite as dramatic as the famous WW1 ceasefire!).

There are some exceptions to this, most notably being that evictions can be carried out when the order for possession was made in cases of substantial rent arrears, domestic violence and anti-social behaviour. Helpfully, the Regulations now provide a definition of "substantial rent arrears" – the equivalent of 9 months rent arrears at the date which the order for possession was granted. However, an important caveat that needs to be borne in mind is that any arrears accrued after 23 March 2020 (i.e. since the start of the pandemic), must be disregarded.

On 21 October 2020, the Lord Chancellor and Secretary of State for Justice, Robert Buckland QC MP, wrote to bailiff trade bodies, requesting that their members instruct enforcement agents not to evict residential tenants in areas that are classified as Tier 2 or 3 in England. The trade bodies all reportedly agreed to this request. What is not clear, is whether this will continue as we come out of the second lockdown and nearly the whole of the country is placed in Tier 2. Landlords would then be faced with the prospect of having to wait for the relevant area to be placed into Tier 1.

So, to recap, as things stand, landlords are still currently able to serve notice on their tenants and bring a possession claim to court if that notice has expired and the tenant has still not left the property. The length of the notice will usually be 6 months, unless a shorter notice period applies, such as more than 6 months rent arrears, domestic violence or anti-social behaviour on the part of the tenant. If the tenant does not vacate by the date given in the order for possession, then the landlord may apply to the court for a warrant of possession. However, the landlord will not be able to physically evict the tenant until 11 January 2021, and possibly longer if the property is in area which is in Tier 2 or 3.

In what has been a complex and confusing period for landlords wishing to evict unwanted tenants, at Pardoes we recommend dealing with the matter as soon as possible, whilst you still can. Given that 6 months notice will need to be served, it is best to serve this notice as soon as possible, even if the tenant has told you they will be surrendering the tenancy by a certain date. Remember, this has been an uncertain year and a tenant's personal circumstances could easily change and they may no longer wish to vacate the property when the time comes.

Some landlords may think that it is better to wait until 31 March 2021 to serve notice on a tenant so that original shorter notice periods apply, but if there is one thing 2020 has taught us, it is that the unexpected is always a possibility and the period for serving longer notices could be extended or reduced only to 3 months rather than the original periods.

As for actually physically evicting unyielding tenants, although this will not be possible until early January 2021, obtaining an order for possession and further warrant of possession is a process that takes time, and therefore landlords should take steps as soon as possible to make sure everything is in place for when the Regulations are lifted.

Pardoes can assist you through every step of the process, from drafting the notice to applying for a warrant of possession. If you would like to discuss your matter further with one of our landlord & tenant specialists then please contact Jack Manning (jack.manning@pardoes.co.uk) or Sasha Loveridge (sasha.loveridge@pardoes.co.uk) or by telephoning 01935 382680.