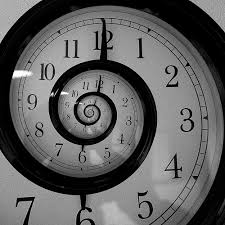 It is a common misconception that Lasting Powers of Attorney are just for the elderly. Mental and physical incapacity can strike at any time, with young people equally at risk of capacity loss as a result of illness or personal injury.
A Lasting Power of Attorney (LPA) is a legal document. It allows a person (the 'donor') to choose one or more individuals (the 'attorney') to handle their affairs in the event that they can no longer do it themselves, for example if you lose mental capacity. People lose mental capacity for many different reasons including strokes, accidents, heart failure, dementia and contracting a virus which attacks the brain such as meningitis.
Most people will think that they are perfectly fit and well or some will think that they are too young to consider an LPA. Unfortunately, life has lots of things in store for us and we just never know what will happen which is why it will make all the difference if you plan ahead and be prepared for what may or may not happen in the future.
According to the Alzheimers Society, there are 850,000 people with dementia in the UK, with numbers set to rise to over 1 million by 2025. This figure is expected to double by 2051. However, don't be fooled into thinking that this is an elderly person's problem. In fact, there are estimated to be at least 42,000 people aged under 65 living with dementia in the UK: more than 5% of all those with dementia.
There are two types of LPA:
1. Property and Financial Affairs LPA – this covers decisions your Attorney may need to make concerning your financial affairs. This includes selling your home and investing the proceeds, in the event you cannot live at home anymore and need residential care. It also includes day-to-day finances and managing your bank account.
2. Health and Welfare LPA - your Attorney will have authority to make personal welfare decisions on your behalf if you lack capacity to make such decisions on your behalf, although you can add specific restrictions and indicate preferences for your Attorney to consider.
In order to make an LPA, you must be 18 or over and have mental capacity (the ability to make your own decisions). Should you no longer have capacity, we will be unable to take instructions to prepare a Lasting Power of Attorney and will often need to proceed down the Court of Protection route instead. An application to the Court of Protection to appoint a Deputy can take nine or ten months to complete and is very expensive. The Court of Protection rarely grants applications to appoint a Deputy in respect of health and welfare matters.
At Pardoes Solicitors we have specialists on hand to guide you through the process of making an LPA. If you would like to make an appointment to discuss your requirements, please contact us on 01278 457891.