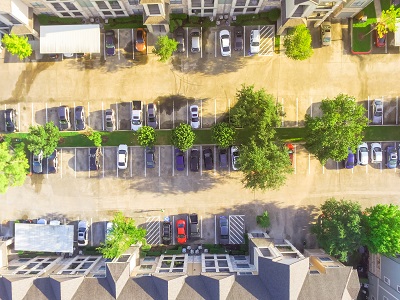 It's time for landlords to breathe a sigh of relief. The last few months have brought much uncertainty for those undergoing (or attempting to undergo) procession proceedings. Things however are beginning to look up, as from the 1 October 2021 notice periods for Section 8 and Section 21 notices revert to their pre-pandemic levels, for the first time since March 2020. 
To recap the current position, currently the minimum notice period to be given to tenants when serving a Section 8 Notice is, in most cases, four months. However, there are some exceptions, particularly where at least four months' rent is unpaid at the time the Notice is served, the landlord must give at least four weeks' notice.
The minimum notice period to be given to tenants when serving a Section 21 Notice is, at present, four months.
From 31 May 2021, bailiff enforcement for evictions have been given the go ahead and so orders can once again be enforced where the landlord has a valid Warrant of Possession.  This means landlords have been successful in securing possession of their properties, slowed down only by the numerous extensions of the requisite notice periods.
The process is due to be made less painful and lengthy from 1 October 2021 as notice periods return to their pre-pandemic levels. This means that the following notice periods will apply for assured shorthold tenancies
Section 21- two months and cannot expire before the end of the fixed term

Section 8 using any of grounds 1, 2, 5, 6, 7, 9 or 16 -  two months

Section 8 using the rent arrears grounds  – two weeks

Section 8 using grounds 3, 4, 7b, 12, 13, 14A, 15 or 17 – two weeks

Section 8 using ground 7a - one calendar month

Section 8 using ground 14 - immediately after the notice counts as served (usually 24 hours)
This reduction in notice periods will no doubt come as welcome news to landlords who have been considering possession proceedings
Although the notice periods are reverting back (and hopefully staying) at pre-pandemic levels, it is of note that under The Coronavirus Act 2020 the Government has retained its emergency powers to impose longer notice periods up until 25 March 2022 should there be a need to do so. This means that up until 25 March 2022 notice periods can once again be extended and therefore if you are considering giving notice, it is worth doing it as soon as possible to avoid any further delays.
In light of the change back to pre-pandemic notice periods for both Section 8 and Section 21 notices, the government will be updating the prescribed forms on which notice must be served. Section 8 Notices will no longer include guidance for tenants and landlords regarding notice periods. Serving notice on an incorrect form will mean the notice is invalid and a further notice will need to be served. It is therefore essential that notice is calculated correctly.
For more information regarding the steps required to gain possession of a property, please see our previous blog: "Lockdown 3.0 - A tilt in the residential landlord's favour?"
If you would like to discuss your matter further with one of our residential landlord & tenant experts at Pardoes, then please contact Sam Backler (sam.backler@pardoes.co.uk or Yasmin Sen (Yasmin.sen@pardoes.co.uk) or telephone on 01935 382680.