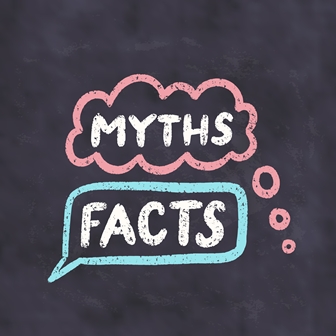 A Lasting Power of Attorney (LPA) lets you appoint another person to make decisions and act on your behalf if you lose mental capacity. Despite the importance of such document, millions of people in the UK do not prepare these documents because they are unsure about what it involves, why it is needed and how they work. There are many misconceptions about Lasting Powers of Attorney so here are five of the most common myths we hear about, and why we advise our clients to prepare them.
"LPAs are for older people"
Everybody should have an LPA. While it may be true that elderly people have a greater risk of losing their mental capacity through illnesses such as dementia, younger people should not overlook the importance of LPAs and the impact that not having one could have on themselves and their loved ones. Unfortunately, an accident could occur at any time which might leave you unable to deal with your affairs yourself. Creating an LPA gives you peace of mind that should the worst happen, your affairs would be in the hands of those you trust.
"My family will take care of me"
If you are over 18, the "my family will take care of me" statement simply isn't enough. You need to make your wishes clear in an LPA otherwise your nearest and dearest will not be allowed to make any important decisions about your finances or welfare. Instead, they will have to apply to the Court of Protection for a relevant order to be made. This is a much lengthier, complex and expensive procedure.
"All my money is in joint accounts so I don't need an LPA for my finances"
Even if you and your spouse or partner hold joint bank accounts, they will not automatically be able to take control of your affairs if you lose capacity. This is because the law is designed to protect vulnerable people from fraud and financial abuse. On balance this is a good thing as it protects those who cannot fend for themselves, but on the other hand it stops many well-meaning and honest people from assisting their loved ones with their most basic financial needs, such as paying their bills.
"I have been diagnosed with dementia, so it is too late"
It may still be possible to obtain an LPA. Just because someone has been diagnosed with dementia does not mean that they have lost mental capacity and it will depend how far the condition has progressed. As long as you fulfil the criteria in relation to the requirement of mental capacity when providing us with your instructions we will be able to assist you in obtaining LPAs.
"I have a Will, so I do not need an LPA"
This is not true. A will only takes effect upon death and executors do not have authority to act until the person has passed away. Similarly, attorneys only have authority to act whilst the donor is alive. Their authority to act ceases upon the donor's death. It is advisable to have a Will and an LPA for both Property and Financial Affairs and Health and Welfare. Your executors can be the same as your attorneys but you may choose to appoint different attorneys for each.
If you would like to discuss making a Lasting Power of Attorney, please feel free to contact us on 01278 457891.