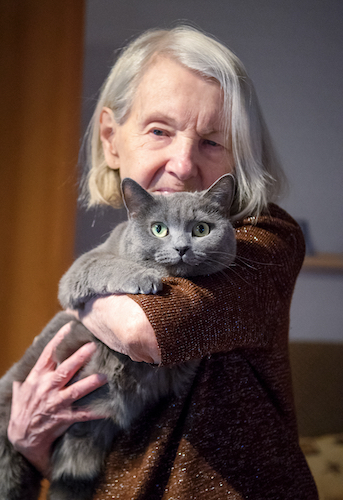 According to the RSPCA's recent figures, it is estimated that 12 million households in the UK have pets with a total of around 51 million pets. However, a lot of people naturally have concerns about their pets if they were to pass away.
Every year thousands die without making proper provision for their canine and feline friends and without adequate plans in place, many will not stay within the family. Fortunately, making provision is easy to do in your Will.
Identifying the animal in your Last Will and Testament
A pet is normally considered personal property unless they are a working animal that might be regarded as a business asset, such as a guard or sheep dog which has been bred professionally for a specific person.

The Courts have held that a gift made within your Will for an animal's maintenance is a valid gift. However, you must consider whether the gift is for the care of your current pet only or any pet that is alive when your die. If the gift only relates to a specific animal, then the gift needs to be drafted to identify that animal, such as referring to it by name.

Keep in mind that if you name a particular pet but no longer own it when you die, the gift will fail – even if you acquired another similar animal and you are leaving it  to different person ,you will need to include more specific instructions to help your Executors understand which animal you are gifting.

Make sure that you notify the person who is to receive your pet or pets too! If you cannot decide who should take care of your pet, one of the potential alternatives is to gift your pet to your Executors along with a  cash sum and write a letter of wishes indicating what the money is for and how youwould  like them to choose a carer.

Deciding who should look after the animal.
This may be a friend or relative, possibly one who is already a beneficiary or someone else who may be familiar with the animal or who already has pets of their own.  The age of the pet and their life expectancy are factors to take into consideration. You do not want to gift an animal to a beneficiary who then subsequently passes on during that pet's lifetime. Where the person making the Will wants an individual to take care of the pet, they can provide for this, along with financial provision for the care of the pet, by using an absolute gift to a named beneficiary.

How much money to leave?
If you plan on leaving an absolute cash gift to cover the expenses of caring for the pet, you may want to try and roughly figure out how much that will be. There will be a number of factors, such as size, age, breed etc but according to the PDSA (People's Dispensary for Sick Animals) you will spend between  £20,000 - £33,000.00 on a dog during its lifetime!
It is important that the gift you leave is enough – otherwise, you may find that your chosen beneficiary is unwilling to accept the responsibility of caring for your pet or may not follow the instructions in your letter of wishes.
A list of potential costs (not exhaustive) are as follows:
Medication
Vet Bills
Age of the pet
Life Expectancy
Standard of Care
Pet Insurance
Special Dietary needs
Type of Pet
Whichever means is used to provide for the maintenance of the pet in the Will, it may be appropriate to make provisions for changes in the costs of pet maintenance. For example, including a clause that increases the value of the cash indexed by reference to the RPI so that it maintains its real value in relation to the cost of living.

Pet Charities
An alternative to nominating a friend or relative as your pet's carer is to make arrangements with a pet charity.  There are charities out there that can provide long term care for pets whose owners have died or moved to residential accommodation which will not accept pets. Arrangements are made between the owners and the Trust well in advance, so you can have the peace of mind knowledge that your beloved pet will have a safe, secure and happy future.

Note: Please make sure that your Executors are aware of any arrangements made.

Gift to the Executors with a Letter of Wishes.
A person making a Will may leave the animal and a cash sum to the Executors together with a letter of wishes setting out how the Executors are to deal with both. In the letter, there should be:
The name of the person who is to look after the animal.
Details about the animal, such as its breed, age and behaviour.
The kind of care it needs, such as feeding requirements and veterinary care.
Indicate what the Executors should do if no one is prepared to accept the responsibility of looking after the animal.

One of the advantages of a gift to the Executors is that there is no possibility of  the gift lapsing. In the situation where you need a substitute person to care for a pet, the Executors will be under an obligation to make suitable arrangements.

A gift to the Executors is a good option where the testator:


Does not know who should care for the pet.
Where the testator would prefer the Executors to exercise their judgment to find somebody to care for the pet animal rather than nominate a specific person themselves.
Where the person making a Will does not feel confident in predicting who will be best placed to care for the pet animal after they die because, for example, who is best placed will depend on when the testator dies.
Knows the person they would like to care for the pet animal but not a substitute person.
Would like the Executors to exercise their judgment to find a substitute person to care for the pet animal should the primary beneficiary be unable or unwilling to take the gift.
Does not feel confident in predicting who will be best placed to care for the pet animal after they die.
If you would like to provide for your pet in your Will then please let us know and we will be able to discuss the options. Initial discussions are free and there is no obligation to proceed if you do not wish to do so.