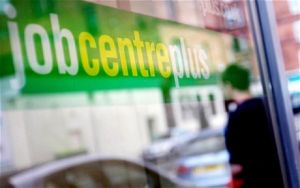 Deciding to change jobs and specialities during a worldwide pandemic. Are you unmotivated, frustrated or feeling lost in your current career and considering looking for a new job? Before you decide to dust off your old CV, refresh your LinkedIn profile, you must write a solid plan for how you wish to take the next step.
Around 5 months ago, just after the end of the first national lockdown I decided that it was time to change my job and began another legal speciality. This was not an easy choice but a necessary one.
I had to ask myself why I wanted a career change. It is important to understand why you wish to make such a change to your career, leaving the comfort of your experience behind and learning a new discipline. In answer to that question I realised that I was not suited to be being a residential property solicitor, it was simply a fact the job and my personality were not a perfect alliance. I envisioned a change so that I could find a way to help people, solve their issues, put their minds at ease and provide comfort by using my legal knowledge with practical application. For those of you that do not know, whilst training to become a solicitor you must complete a on the job training contract after your legal education which comprises of a number of seats in different areas of law, usually 6 months long each.
During my training contract, I worked under a wonderful solicitor who showed me the ropes of the area known as Private Client. I enjoyed my time immensely aiding this solicitor and decided that this was the area of law I wanted to practise for the majority of my career. Having now moved firms and settled into my role as a Private Client Solicitor, was it the right decision? I can safely say that the answer is yes! Why did I not make this change sooner? I could quite easily blame COVID-19 but it was myself, questioning if it was the correct decision, would it work out? What if it didn't? These are all normal reactions but try to take them in your stride as the risk will be worth the reward. If you take away anything from this short article, its that the first question that you should ask yourself when it comes to your current job or the job that are applying for is, what is the right role for you? Maybe you are a chef, a scientist, a teacher, something completely unrelated to what you are current doing, if you feel like a change is good for you, make that change! The only small piece of advice I can offer anyone who is thinking of a large career change is to not over-analysis, try to not overthink, life is too short - set you mind to improving your life and find a way to make it happen.
Tip: Make sure that you focus on taking care of yourself mentally and physically. Eat right, sleep well and exercise. You must have a healthy diet and workout routine - go to sleep early and wake up early. You will need to make sure that you are in the right place to deal with the emotional rollercoaster that is navigating the job market.