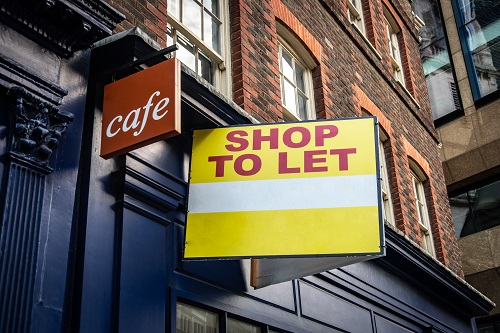 Commercial Tenants – Ban on eviction extended until March 2022
The Government has announced that the existing measures will be extended for a further 9 months to 25 March 2022. 
This further extension will help those worst affected by the pandemic, such as the hospitality sector. 
The rent moratorium was initially announced 26 March 2020 in an effort to support those businesses who had no choice but to close their stores during the pandemic and to suspend a commercial landlord's ability to evict their tenant if they failed to comply with the terms of their lease eg. by not paying rent. 
Therefore this extension will continue to provide the much needed lifeline for those businesses still struggling and hopefully help them get back on their feet. 
It is to be noted that this extension will only delay the landlord's rights: it does not affect a landlord's right to forfeiture after the March 2022 extension ends. 
Furthermore, in an effort to lessen financial pressures on tenant businesses, the Government has also extended the restrictions on the use of the Commercial Rent Arrears Recovery (CRAR) process by landlord's until 25 March 2022. However, the service of statutory demands and issuing of winding up petitions will be restricted for only a further 3 months to 30 September 2021. 
Community Secretary Robert Jenrick has announced that new legislation will be introduced to ringfence outstanding unpaid rent that has built up whilst businesses have remained closed during the pandemic. 
Landlords are expected to make allowances for the ringfenced rent arrears from the specific periods of closure and share the financial impact with their tenants. Tenants will, however, be expected to start paying rent "as soon as restrictions change, and they are given the green light to open". 
The Government also intends to introduce a backstop on commercial rent moratorium negotiations between landlords and tenants. This will mean that if such negotiations were unsuccessful, the parties will go into binding arbitration and therefore offer peace of mind to both parties that the debts will be settled as fairly as possible. 
From the outset, the Government has advised (and we would support) that self-help in the form of landlords and tenants communicating and properly negotiating an agreement on unpaid rent would be the most commercial way forward. If a negotiated solution is reached it is important to ensure that it is legally binding. 
If you require any assistance either as a commercial landlord or commercial tenant please contact our commercial property disputes resolution expert, Bhavani Hogarty on 01935 385987 or Bhavani.Hogarty@pardoes.co.uk